It appears the psyche of the Oklahoma State defense needed a boost, at least according to new defensive coordinator
Bill Young
.
Cowboys take defensive stance - College Football - Rivals.com
(h/t Blutarsky)
"One of the main things we're working on is the psyche of our players," Young said by phone Monday. "They don't need to be hearing how bad they are. They need to be hearing how good they are – because they are good."


Ask, and you shall receive....
What's in store for Oklahoma State this season? | NewsOK.com
(h/t Hale)
Sept. 5 vs. Georgia
Despite growing doubt nationally about the Cowboys, they announce their presence with authority, handing Georgia a 21-point defeat to open the season.

The BUI take on the
pokes
, the
game
, and that
color
.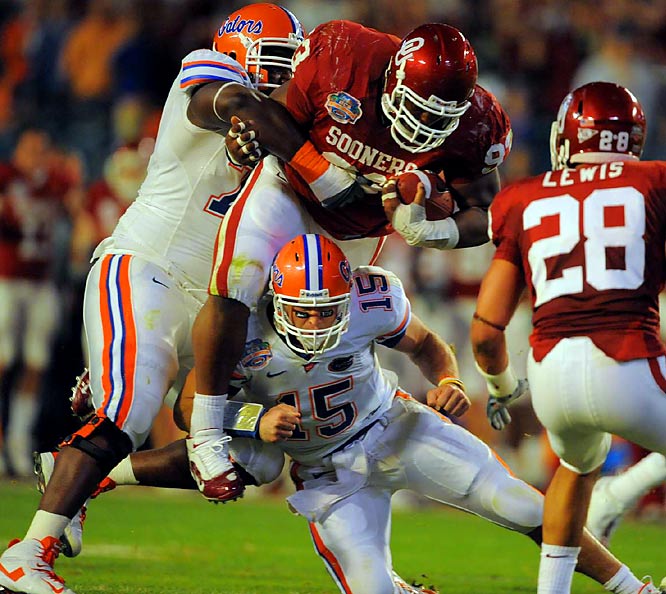 Maybe we won't see them in the "I" formation
Florida quarterback Tim Tebow says he'd consider playing other positions in NFL
But Tebow said last week that doesn't mean he's not open to the possibility of playing other positions at the next level.
Here's to hoping Tebow makes about 4 tackles and 0 circumcisions at the WLOCP!
The BUI recruiting/research/marketing department talks about some fresh faces
Bernie's Dawg Blawg: Have Campus Bus Schedule Will Play
I for one think we've recruited really well at that position the last few years.
It's never too early to prep for next year
EDSBS » Archive » THIS RECRUIT MCGEE MUST BE SOMETHING
Coach Dan Hawkins making what is by far the most JACKED AND ENTHUSED call
Nothing like a little confab between the Masters of Muckraking,
Finebaum
and Bianchi
Paul Finebaum | Press-Register Sports Columnist - al.com
"The Bear has finally risen again," Bianchi said, "but he's coaching at Florida under the alias of Urban Meyer."
Not to ignore the gathering at Cobb Galleria, but nothing too newsworthy took place that wasn't examined by Bernie.